Składniki nalewki:
Edit
1 kilogram dojrzałych gruszek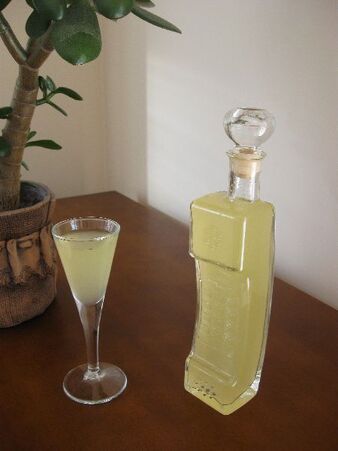 szklanka cukru
0,5 litra spirytusu 95%
0,5 litra wody
Sposób przygotowania:
Edit
1. Dojrzałe soczyste gruszki (najlepiej odmiany Konferencja) myjemy i obieramy.
2. Następnie kroimy gruszki na niewielkie kawałki i wkładamy do słoja.
3. Rozpuszczamy w wodzie cukier, studzimy wodę i dolewamy spirytus.
4. Zalewamy mieszaniną gruszki i odstawiamy na trzy miesiące.
5. Po tym czasie filtrujemy, rozlewamy w butelki i znów odstawiamy do leżakowania na trzy miesiące.
Ad blocker interference detected!
Wikia is a free-to-use site that makes money from advertising. We have a modified experience for viewers using ad blockers

Wikia is not accessible if you've made further modifications. Remove the custom ad blocker rule(s) and the page will load as expected.